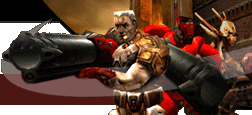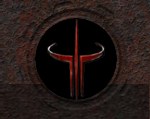 Downloads
New Maps coming soon
Maps
Donload my own map...
Demo
This is a great demo of Quake3 (48,908,140 bytes).
Bots
The Oak3 Arena Bot is being planned.
Programs
This is the famous creator of Quake 3 arena maps. (7.279 Kb)
This is a very good creator of bots (1,891 Kb)
If you don't have Gensurf in Q3Radiant, you can download it here!
This program is for surface. (346 Kb)
This is a real good shader editor that lets you create new shaders and use it. (179 Kb)
This is a very good program that creates .aas files for your map and this file lets you to play bots in your own map!!!
More downloads to come...